Portable Isolation Units
Portable Isolation Units allow for onsite quarantine and containment of infectious disease.
ABGI is currently producing Portable Isolation Units to help healthcare facilities manage the COVID-19 pandemic. The containment units are negative and positive pressure patient rooms with UVGI, air sterilization and waste containment. Quickly increase patient capacity and provide better protection for patients and healthcare workers.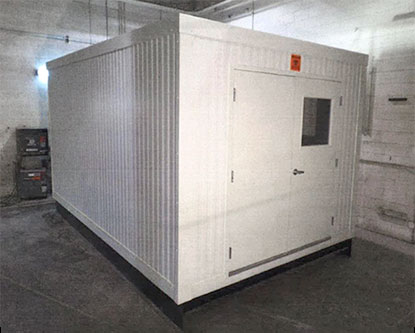 Exterior of P-ICU Portable Isolation Room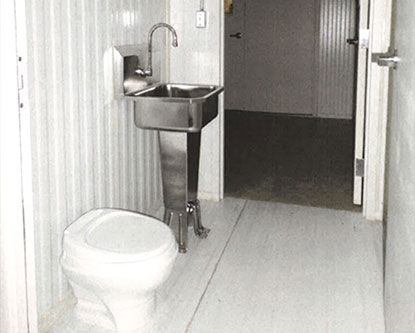 P-ICU Bathroom and easy sterilizable surfaces.
Portable Isolation Room Features
Dual function negative / positive pressure patient room
4-ton AAON Air Handling Unit with control panel
Air sterilization via UVGI, HEPA and electroceutical filters
Medical grade anti-microbial materials throughout
Medical gas, vacuum and ICU headboard
Water and waste containment system
Tankless water heater
Isolated electrical sub panels and manual disconnects
Powered by 20 kVA generator or locally hardwired
Remotely monitor patient, equipment and environment
Size and features can be customized